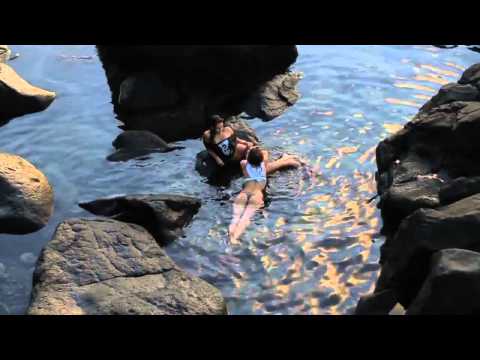 "All beings are flowers blossoming In a blossoming universe."
– Soen Nakagawa (via heartmindawakening)
between the sky and eye: Astrological Line-Up for... →
earthofeye: April 6 – Full Moon in Libra/Aries (supermoon) – Festival of the Christ April 20/21 – Taurus New Moon May 1-5 – Beltane/Samhain cross-quarter gateway May 5/6 – Full Moon in Scorpio/Taurus – Festival of the Buddha/Wesak (supermoon) May 20 – Gemini New Moon Solar Eclipse (annular) May 30 –…
I want to press my lips to Mother Nature's...
planetarypilgrimage:
"Learn to write by doing it. Read widely and wisely. Increase your word power...."
– P.D. James  (via bakedasasnake)
tnimytnuc: New York Times: 'Climate Change and the... →
To most humans, so far, climate change is still more of an idea than an experience. For other species, it is an immediate reality. Many will be left behind as the climate alters, unable to move quickly enough or with nowhere to move to. Others are already adapting. An iconic example of these…
Learning to Fly
"We stand on a precipice, then before a chasm, and as we wait it becomes, wider, higher, deeper, but i am crazy enough to think it doesnt matter which way we leap because when we leap we will have learned to fly. Is that blasphemy or faith?" -Marvin Israel
1 tag
15 tags
30 tags
12 tags
12 tags
7 tags
Good Intentions Co.: What A Lark →
LIKE LIKE LIKE LIKE LIKE! militanthope: The word epic comes to mind, life affirming perhaps. Leaving invokes strong withdrawal symptoms. The real world seems unnecessarily abrasive. waiitttt, why can't we just play a tune? WAIT- this is all FUCKED UP. Take me back to the woods where its easy. Where our largest source of stress is…
"Orgasm was not something necessary for reproduction, it was something to open a..."
– Osho (via slychedelic)
Good Intentions Co.: Lark in the Morning →
This hits home for me in every aspect. I am also so so so excited. It's time. Get your voices, string-pickin figers and cajon hittin hands, and hearts, ready, for Lark11. militanthope: Trills of flutes work their way threw the damp cold air. The only thing older then the tunes are the trees themselves, standing strong and unbending they have watched me age. This placed raised me,...
Anonymous asked: I think you're beautiful.
Anonymous asked: Regarding your last post: I'm very much pleased with your stream of consciousness in your last post, which I'm surprised that I even read through to the end to be honest. My first impression of you when I met you was that you're wise beyond your years; which holds true in your last post. To my surprise though, you're just as human as the rest of us with your thoughts, both...
Wide Awake Tuesday Night
Disclaimer: Some of it doesn't make sense. No hidden meaning. It is what it is. It's 4:29 in the morning. I can't sleep. I'm actually wide awake. I have been staring into my closed eyelids for a while, turning and tossing around on my bed, new positions, new underwear, but my mind is racing. It's racing so fast. 4:31 am. I think that I can best express my thoughts by...